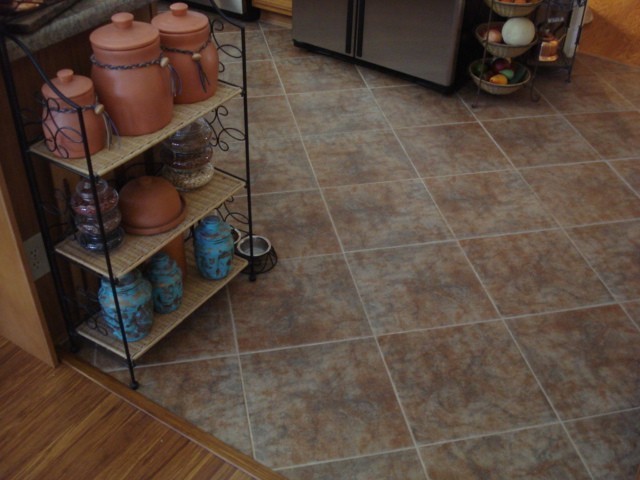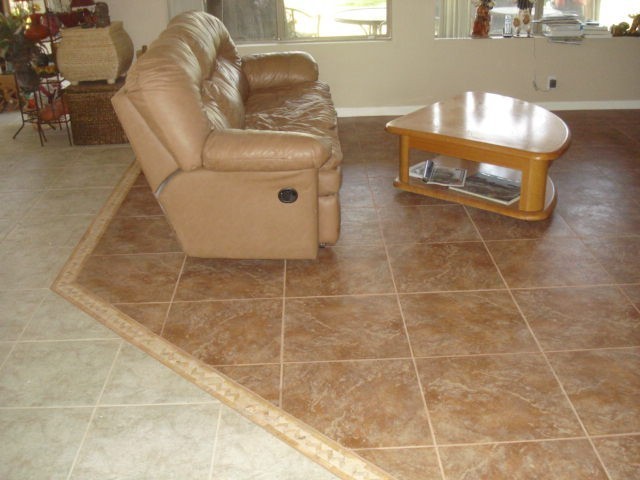 Tile and Laminate job in Sun City
Removed carpet and installed tile
and a manufactured border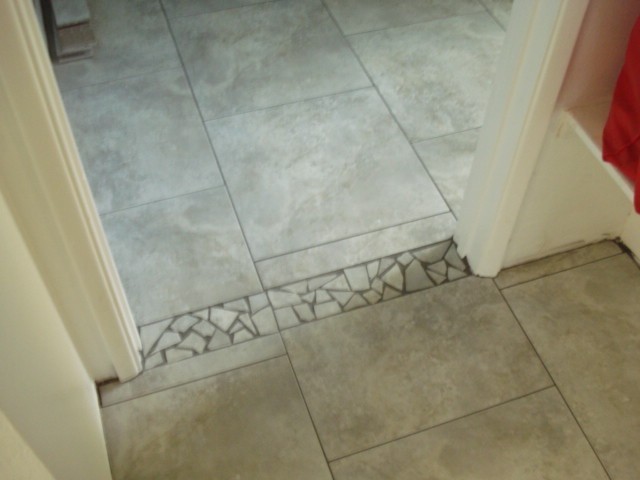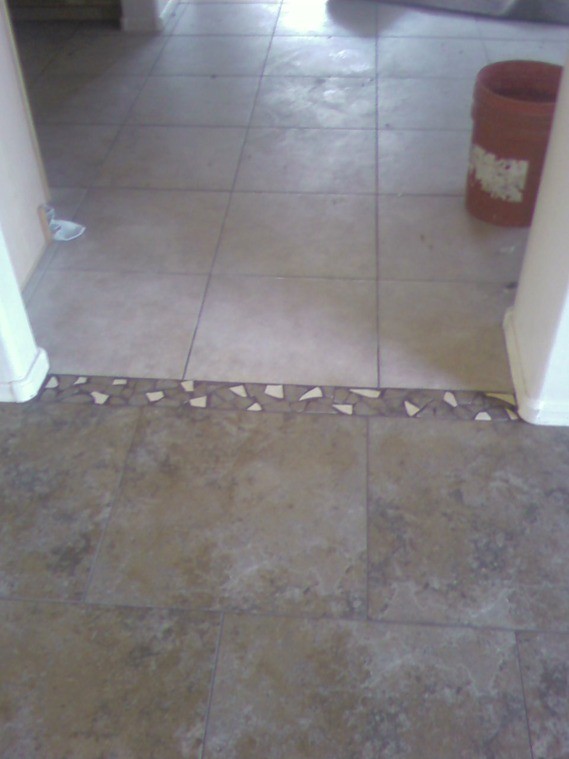 Transition I did in my home
between bath and hall
Often customers have tile kitchen and want dining-room added in tile BUT can't buy the same tile, so I do this to incorporate their old tile with new tile so it looks planned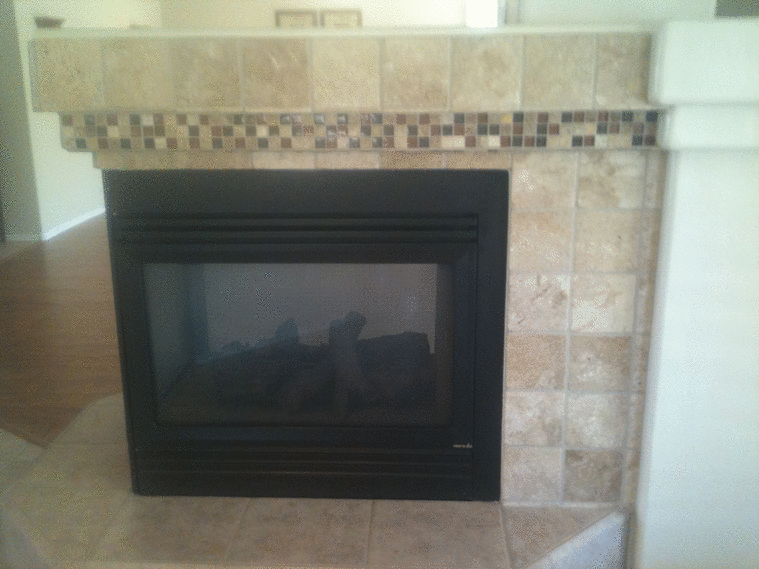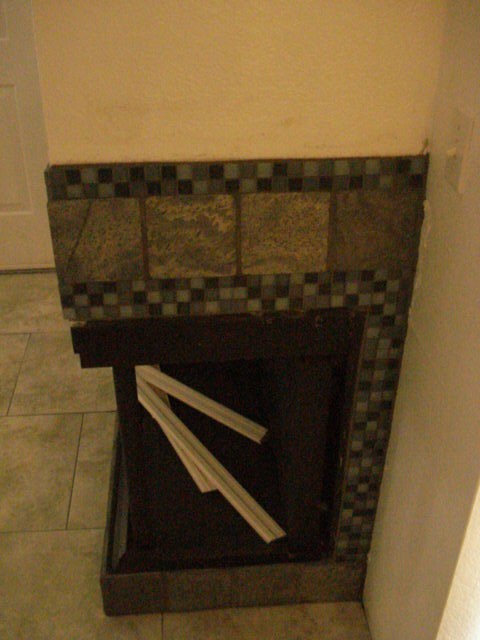 Fire Places and Glass Tile NO Problems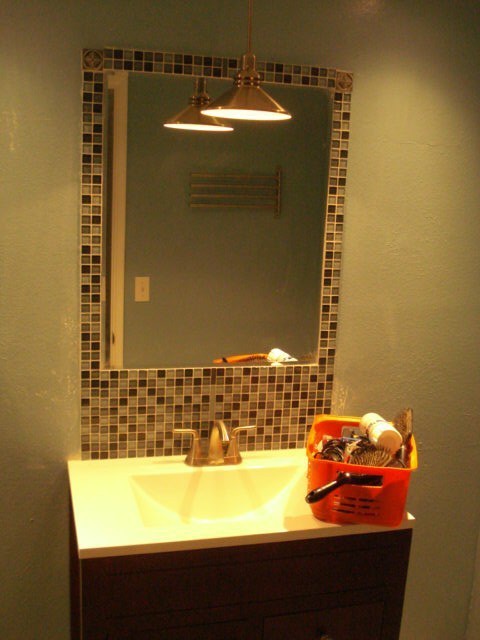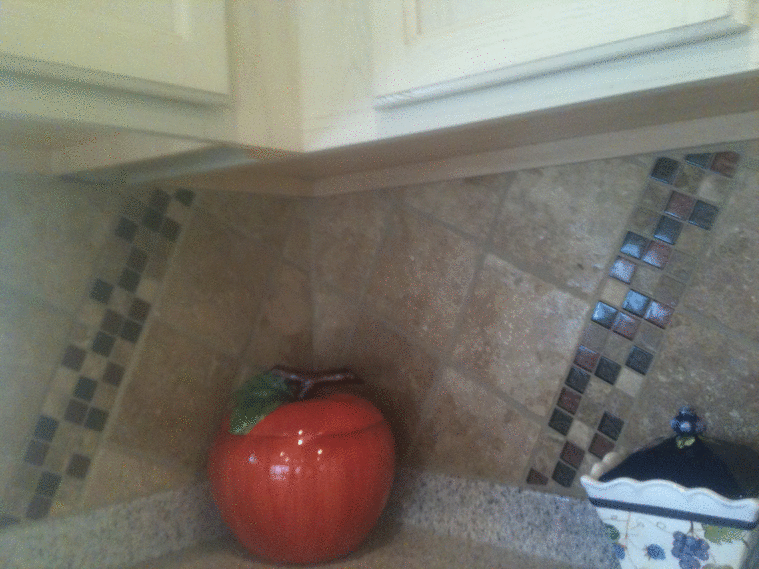 Bordered Mirror and Back Splash with Glass Tile
Angled Noche Tile With
Glass and Stone listellos
Back Splash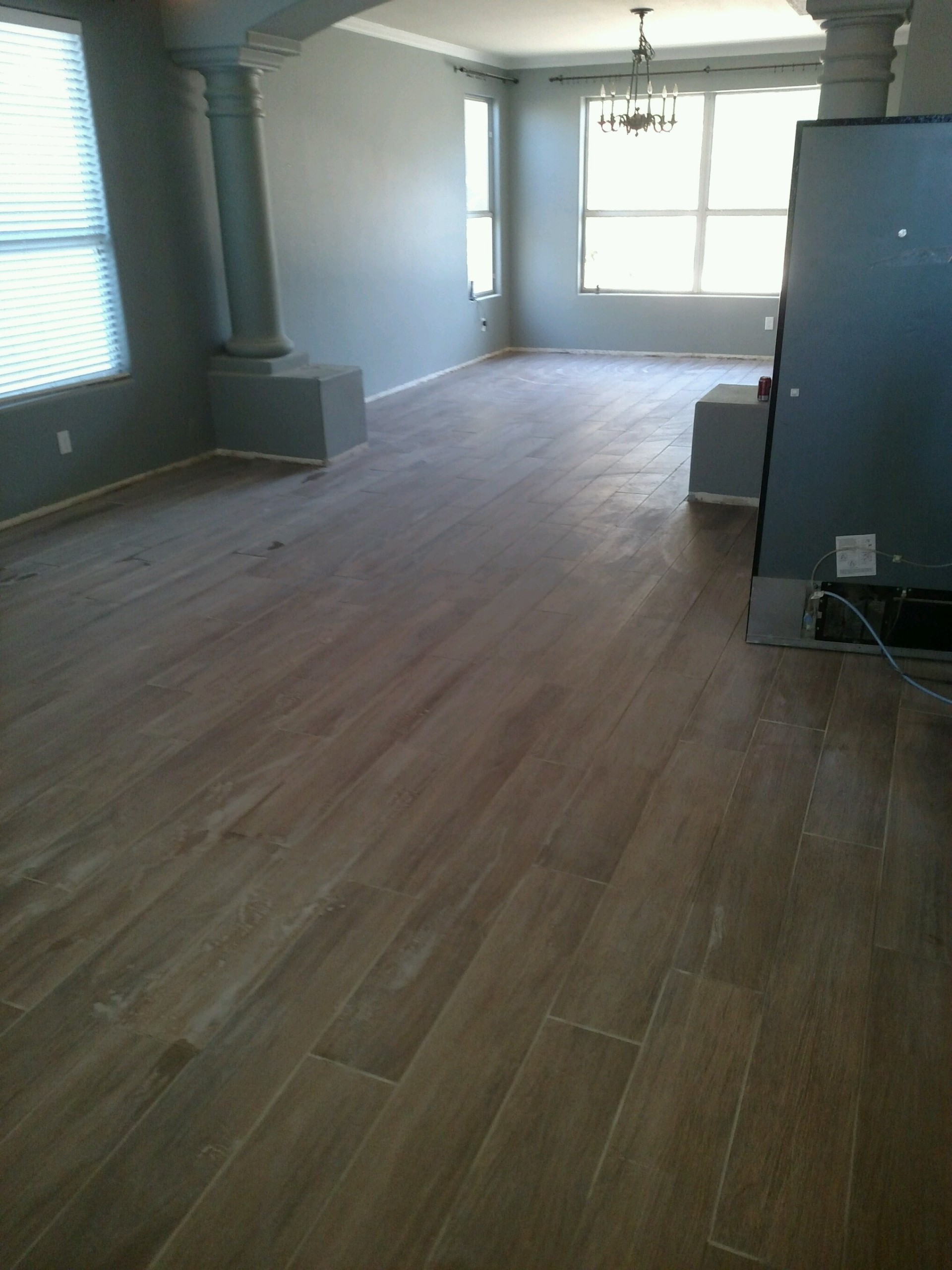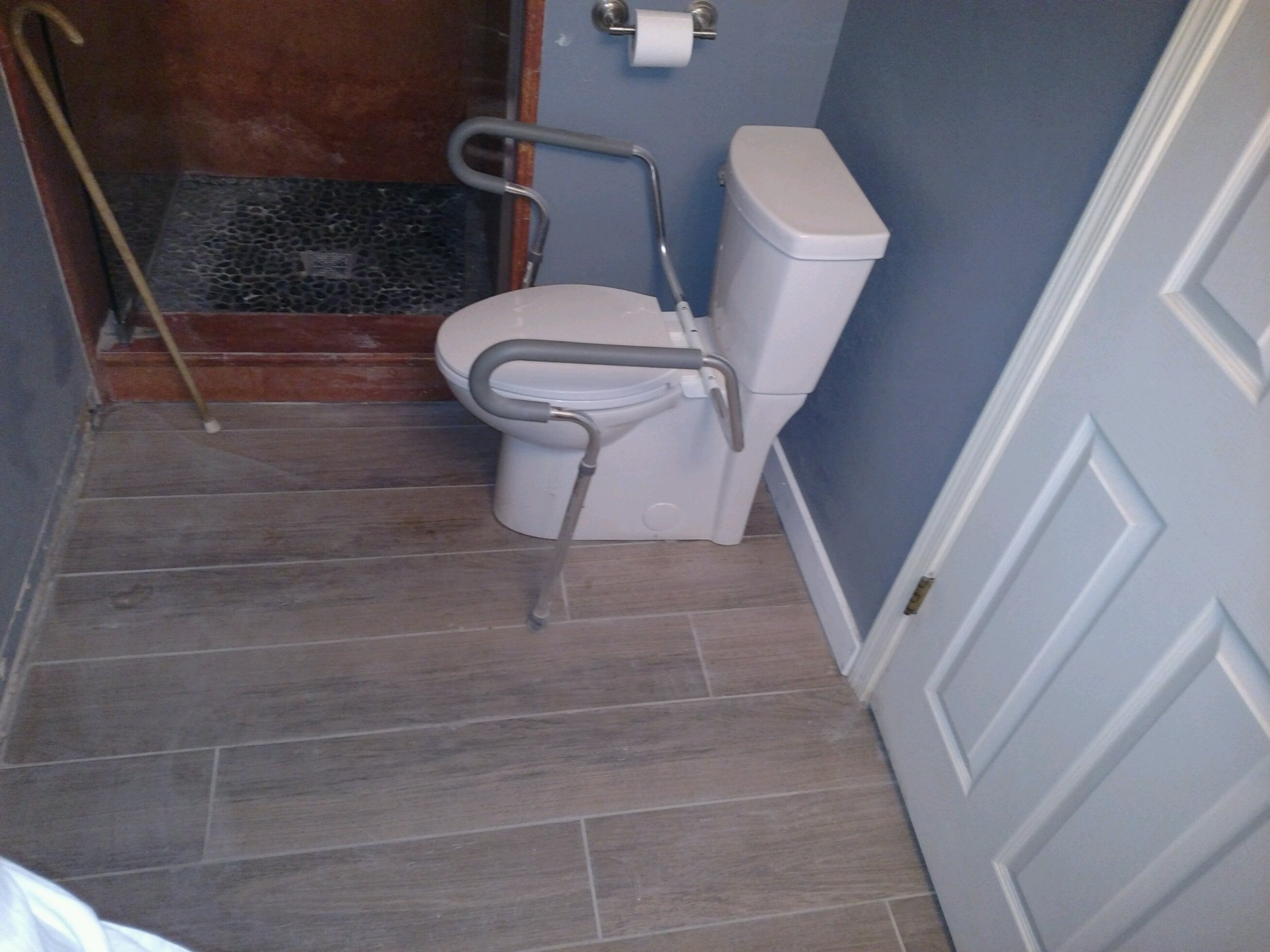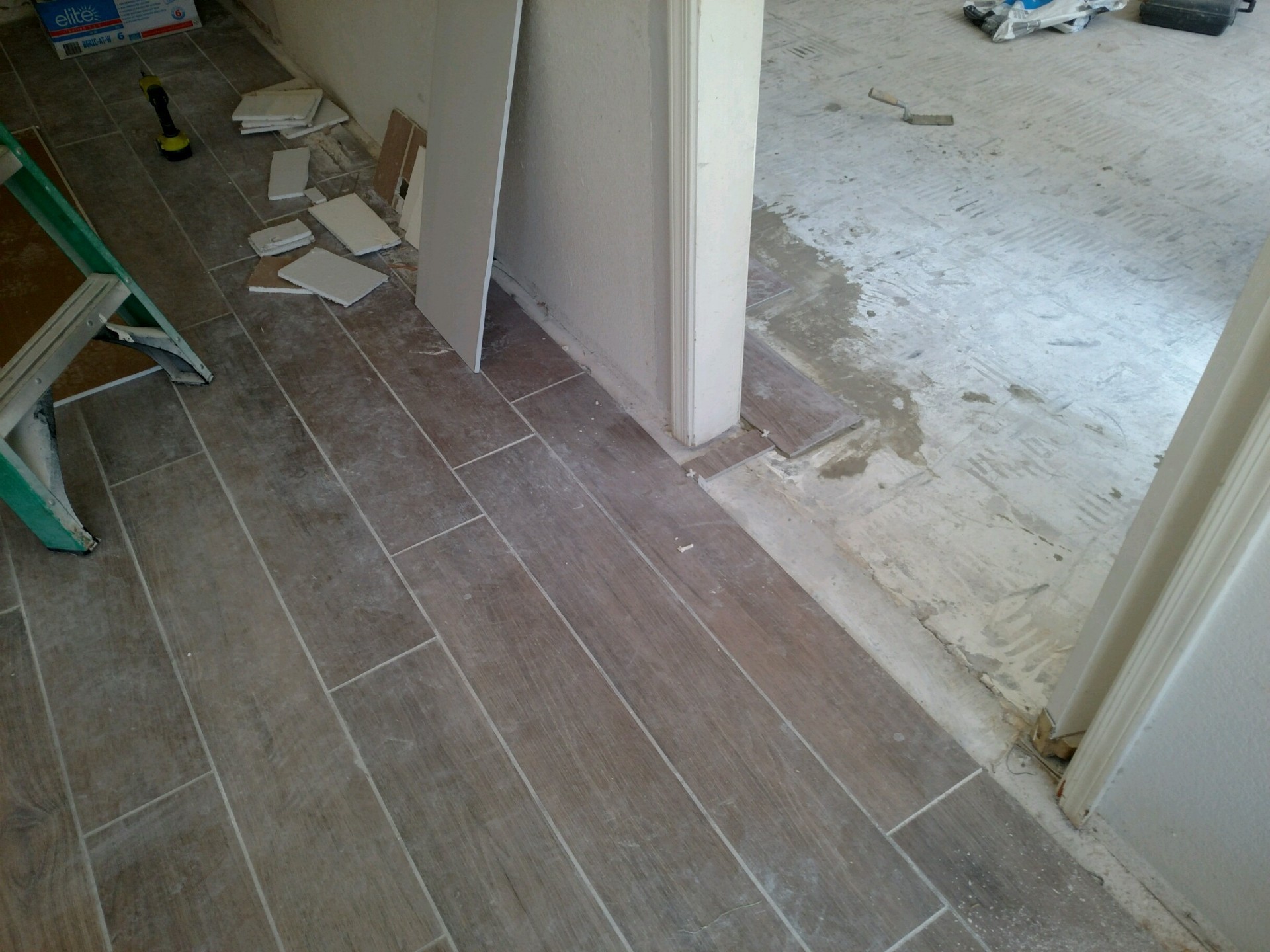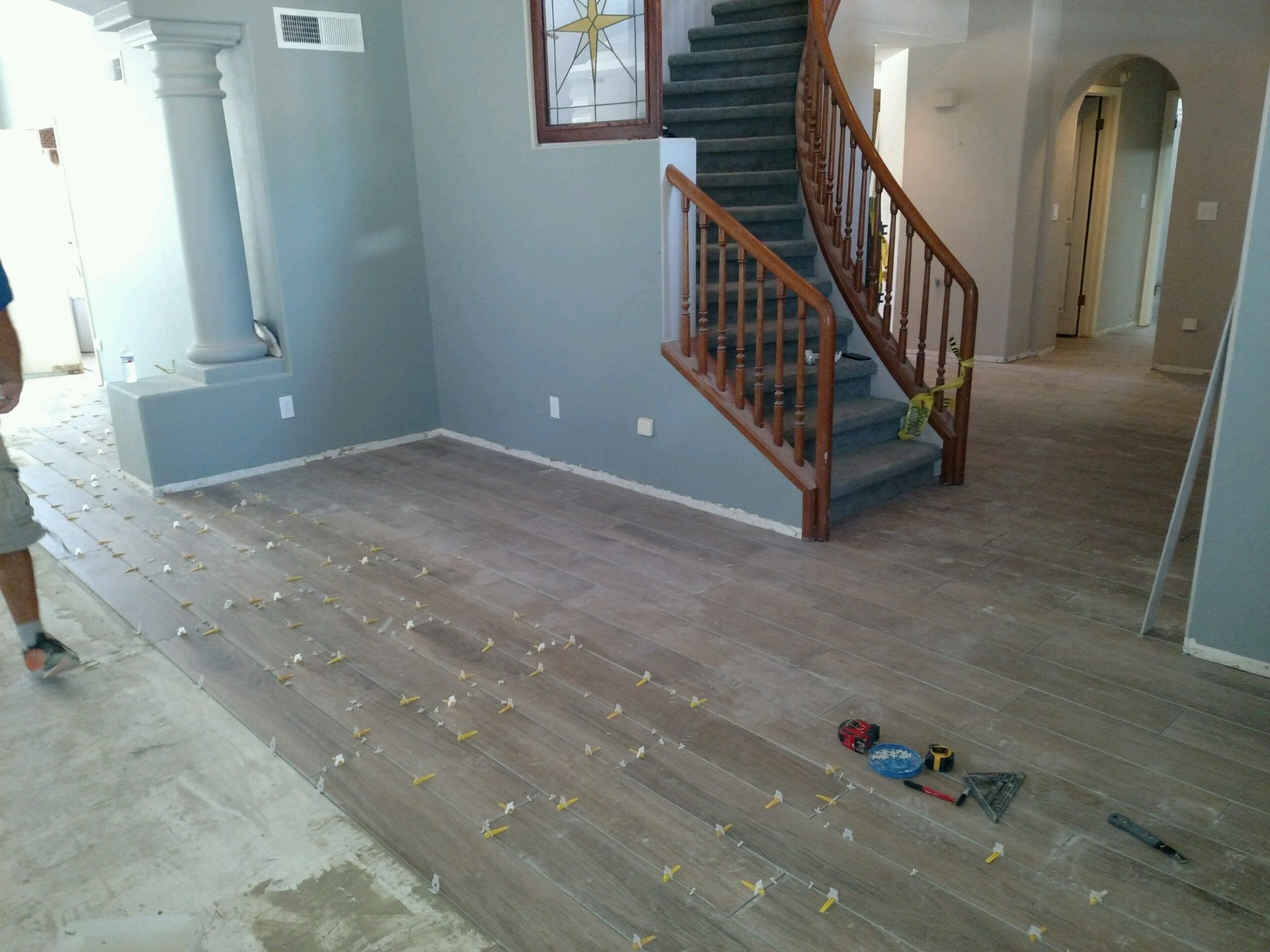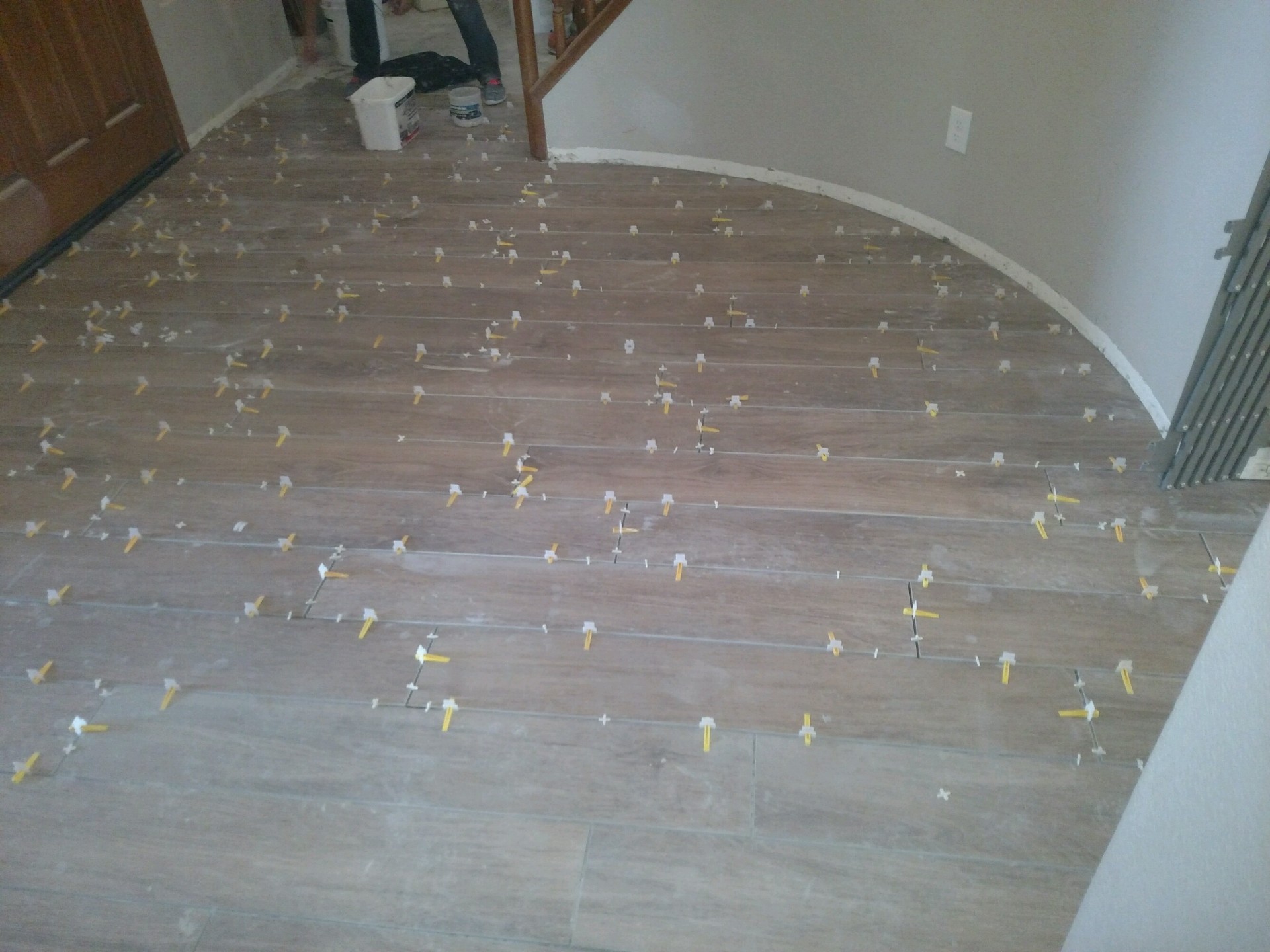 Got to love it when you go from the kitchen around the stairs and through the entry and down the formal living-room and dining-room and it lines up with the kitchen again !!
Bathroom :
and if the shower looks familiar, that one I did for them several years ago it is on the Forza page..
Entry way :
and look at the stairway that curves. a bit tricky BUT fun.
O also did the carpet on the steps years ago