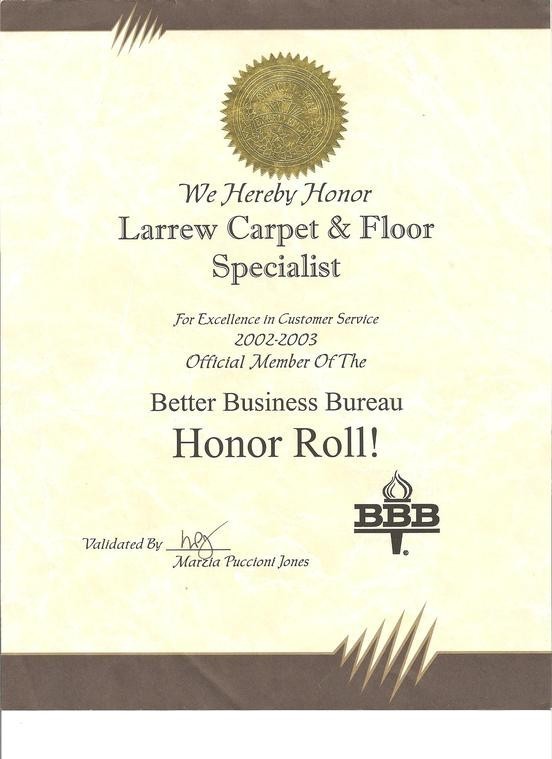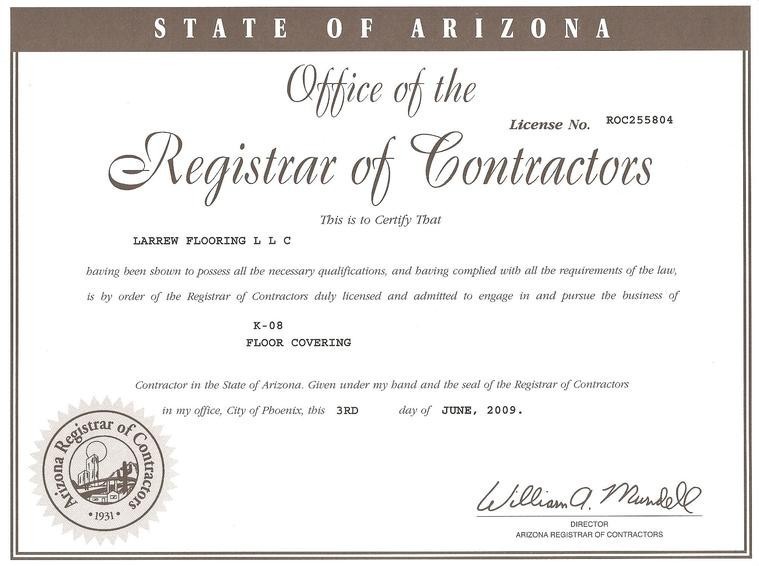 Larrew Flooring LLC is a Licensed, Bonded and Insured company in the state of AZ..
I grew up in the Midwest and learned how to work hard and do quality work there.
I have been in the flooring business since 1993. It all started when my Cousin Randy got hurt and needed some help with his business in Yankton, S.D.. And thus my training began. Between Randy and his 3 Brothers (Dennis,Scott & Daren,whom are all in the flooring business) I learned a lot. In the learning process, I have been to several schools, for laminate, Forza Stone certification and Tile installation. Learning new things is important to me.
In late 1996 I moved back to my house in Omaha Ne. and worked there for 7 years, In 2002 I was asked to join to join the B.B.B. in Omaha and did,
I moved to Phoenix area in 2003 for motorcycle schooling. I worked for Abbey carpets while, going to school, from 2003 to 2007, When they closed their doors (due to the economy). For over a year I had word-of-mouth to keep me busy (as I could not afford the license) But every store now required a license, so with the help of my loving parents I was able to get the license. And now you know the beginnings of Larrew Flooring...
Thank You for taking the time to learn more about the company.